Tempane: Strange insects chase away pupils of Karateshie primary school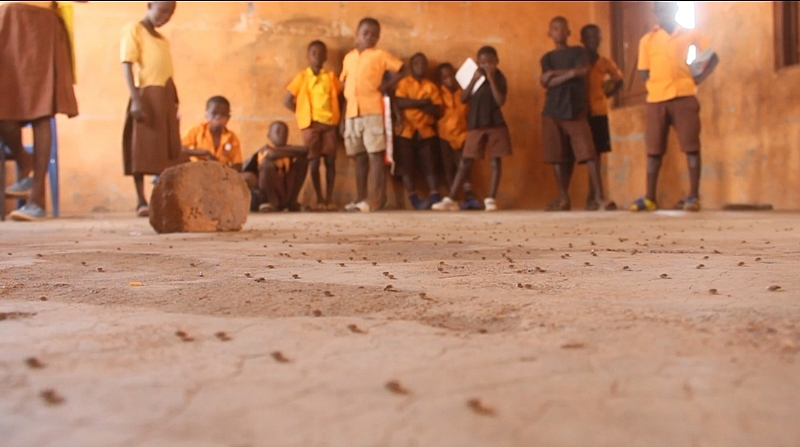 Pupils of Karateshie Primary School in the Tempane District of the Upper East Region have been going through difficult times studying in school.
The school pupils are tormented by strange insects that cause serious irritation on the skin.
The primary school looks nice from afar, but when one goes closer, the structure which serves over 900 pupils in ten communities had its roofing ripped off, strange insects hanging on the walls and corners of the classrooms and windows are hanging loosely.
The school teachers say they had no option than to always move the pupils from the classrooms and back for lessons to continue.
Atiah Solomon, a primary 4 teacher describes the situation as worrisome.
According to him, they are always faced with chaotic scenes everyday as a result of the daily attack.
He noted that the situation which has continued since schools resumed is affecting teaching and learning.
Atiah Solomon indicated that all efforts to drive away the insects have proved futile.
The Headteacher of the school, Issah Ibrahim said, the whole school needs renovation and fumigation to bring the matter under control for class continue.
According to him, he earlier contacted the fumigation team but was told it cannot be possible since the period for fumigation exercise has ended.
He appeals to authorities and benevolent organisations to come to their aid by renovating and disinfecting the school to help improve teaching and learning.