Commonwealth Mourns Former President Of Ghana Jerry John Rawlings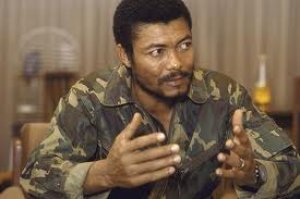 Commonwealth Secretary-General Rt Hon Patricia Scotland Q.C has expressed her sadness at the passing today of Flt. Lt. Jerry John Rawlings, former President of Ghana.
"I am saddened to hear of the passing of Flt Lt Jerry John Rawlings, the first President of the Fourth Republic of Ghana.
"Former President Rawlings will be remembered in Ghana, Africa and beyond for spearheading Ghana's return to multi-party democracy in the early 1990s and the smooth transition of power in 2001.
During his tenure, Ghana was one of the first eight member countries to serve on the newly formed Commonwealth Ministerial Action Group (CMAG). In 1998, he supported CMAG's Ministerial Mission to Sierra Leone with the provision of a base and logistical assistance in Accra.
"On behalf of the Commonwealth family, I would like to convey our deepest condolences to the family of Flt Lt Rawlings, and the Government and people of Ghana."
The Commonwealth is a voluntary association of 54 independent and equal sovereign states. Our combined population is 2.4 billion, of which more than 60 per cent is aged 29 or under.
The Commonwealth spans the globe and includes both advanced economies and developing countries. Thirty-two of our members are small states, many of which are island nations.
The Commonwealth Secretariat supports member countries to build democratic and inclusive institutions, strengthen governance, and promote justice and human rights. Our work helps to grow economies and boost trade, deliver national resilience, empower young people, and address threats such as climate change, debt, and inequality.
Member countries are supported by a network of more than 80 intergovernmental, civil society, cultural and professional organisations.