Calls For The Need To Resource Assembly Members To Help Champion Ghana's Developmental Agenda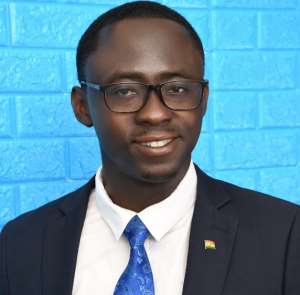 Emmanuel Owusu Executive Director, Movement for Responsible and Accountable Governance
Listen to article
Chapter 20 of "The 1992 Constitution of Ghana", provides for the establishment, practice, and development of a decentralized local government administration system.
The Local Government ACT, 2010, (ACT 462) and other related constitutional instruments further provide for and regulate the framework within which the system operates.
These laws confirm the role our Assemblymen or women play in the country's developmental drive. Most of the country's tangible developmental products like the construction of markets, roads, school infrastructure, improvement in rural electrification, amongst several other programs have been achieved at the instance of constant lobbying and advocacy of our Assembly members over the years.
This points to the fact that our Assembly system have overseen and led lots of development projects in the fourth republic.
Ghana can boost of thousands of projects undertaken by Assembly members in collaboration with Government; Metropolitan, Municipal and District Assemblies (MMDAs); Non-governmental Organizations (NGOs); Civil Society Organizations (CSOs); Faith-based Organizations (FBOs); amongst several other developmental entities.
As we recount the many achievements of our Assembly members in the various districts of Ghana, it's important to focus our attention on the need to adequately resource them to do more.
To do more, many of our Assembly members have expressed the concern of decent remuneration package in the form of salaries and/or allowances to keep them afloat whiles focusing on the business of community development.
Successive Governments in the fourth republic have gone to sleep on the need to improve the working conditions of Assembly members to help champion the developmental agenda of the country, as they are seen as by the Ghanaian people and enshrined in the 1992 Constitution as development agents.
A careful review of previous manifestos of Ghana's political parties from 1992 to the recent 2020 NPP manifesto, reveals that, as a nation we haven't clearly put forward any structured conditions of service package for our hardworking Assembly members.
To address this issue, I am calling for a stakeholder discussion on the restructuring of the local assembly system, i.e. Proper and structured conditions of service backed by law for our Assembly members, Redefining the roles of our Assembly members to deliver development to our local communities.
I believe well-structured conditions of service package that would give Assembly members monthly salary and offices to discharge their constitutionally mandated duties will be welcoming news our quest to decentralized development in Ghana.
Let me commend the NDC's presidential candidate, H.E John Dramani Mahama for his decision to use the state resources to pay our Assembly members when elected President in the December 7, 2020 polls. This promise should not remain as one of those campaigns promises to win political power but should be backed by a workable implementation framework.
As a country, I believe we should have a national dialogue on the restructuring of our local governance system in Ghana.
Emmanuel Owusu
Executive Director, Movement for Responsible and Accountable Governance
About the Author:
Emmanuel Owusu is a Policy Analyst with considerable knowledge and expertise in local economic development, policy formulation, and strategic management.
He is currently Executive Director of Movement for Responsible and Accountable Governance (MoRAG), a civil society organization.