Ignore The Media Renditions, Aspersions And Innuendos; Groomed To Attack Rawlings Are Not In The Ahwoi's Book — Ablakwa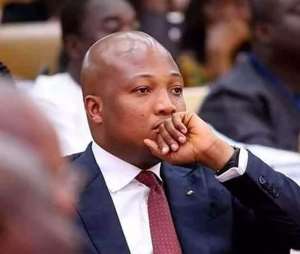 Listen to article
Member of Parliament for North Tongu, Hon. Sam Okudzeto Ablakwa rubbishes claims that he, together with Dr Omane Boamah and Felix Ofosu Kwakye were recruited and groomed to launch attacks on ex-President Rawlings whenever he [Rawlings] attacks then president, late Professor Mills.
He said the purported revelations by the media are nowhere found in Professor Kwamena Ahwoi's book titled "Working With Rawlings."
Hon. Ablakwa's outburst came after former Local Government Minister under the Rawlings' administration, Professor Kwamena Ahwoi revealed in his now controversial book 'Working with Rawlings' that he with few other young politicians in the opposition NDC were paid to launch verbal attacks on Rawlings should he speak ill of the late Prof. Mills who was the President at the time.
However, Hon. Ablakwa denied Prof. Ahwoi's claim and described it as false, malicious, offensive and most unfair.
"The claim by several media reportage that some of my colleagues and I were "recruited and groomed to attack the founder of the NDC during the Atta Mills' administration" are false, malicious, offensive and most unfair. It is worth pointing out that the media renditions are not contained in the aforementioned book."
The former Deputy Education Minister under the Mahama's administration further revealed in his statement issued in Accra that the respect he has for elders within the NDC party can not be questioned.
Below is Hon. Ablakwa's full statement as released on social media.