Defending Your Appointees Will Cost Your Second Term—PIRAN-Ghana Warns NPP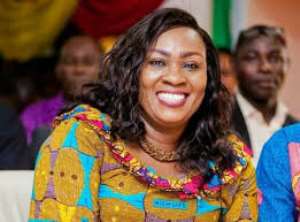 Listen to article
It is now clear that one of the things that will cost NPP and Akufo Addo's Presidency is defending the appointees of NPP'S Government under this administration.
We are beginning to see the president is not as a bold and courageous person we thought he was, there have been many instances of corruption and misconduct practices among his appointees that we expect action that government has ignored and refuse actioned on the same.
Right from the onset at the initial stages of his administration, we heard insiders accusing the young men at the flagstaff house taken bribes before allowing business persons and visitors before allowing then see the president. And even the supposed spiritual person of the President once describe the Chief of staff as impotent because the young chief of staff have taken charge and making things difficult for people with business proposals and other interest to see the President.
And citizens who try to draw government attention to misconduct and corrupt practices in government are tag enemies of the government by the President himself. These among other things we believe have emboldened appointees to misbehave and engage in corrupt practices without any action.
There is a popular saying that if you spare the rod you spoil the child and wish to draw government attention to some of these challenges or will be a first-term president.
The case of Awutu Senya East MP is soo bad that we did not expect the President to delay a second to sack the said mp but strangely as usual the president is adamant.
We know from day of the incident that the woman did not fire the gun or has gum in her possession any gun as she herself could not tell the type of gun to the press when she was interviewed. But has to claim responsibility to cover up for his rented thugs.
The Electoral Commission's staff present, the police and unhooking spectators and prospective voter registrants evidence shows Miss Mavis Hawa Koomson never hold a gun or fired a gun, so the claim of firing a gun in self-defense is a complete lie and cover-up for rented thugs that if the president is serious about fighting political vigilantism might have sacked her long before today.
And wish to remind the President of the public interest need to sack her to save the image of the government.
Yours faithfully
Signed
Team PIRAN-GH
Felix Djan Foh
0244691605/0556963025/