NDC Western Region Sympathizes With The Family Of The Late Takoradi Mayor And The NPP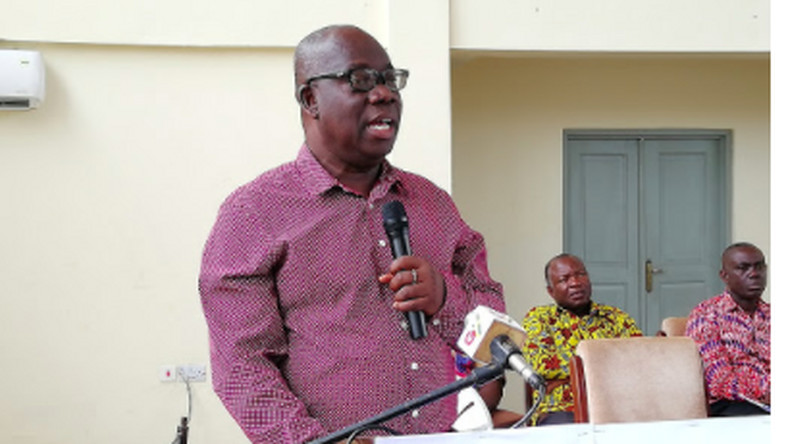 The sudden demise of the Hon. K. K Sam, the mayor of Sekondi-Takoradi Metropolitan Assembly, is devastating news to the people of Sekondi-Takoradi, the western region, and the nation of Ghana as a whole.
The leadership of the National Democratic Congress in the western region joins many loved ones to sympathize with The wife, children, the extended family, and the NPP as a whole. We share in the pain and grief of the loss of this hardworking patriot who served his party and nation diligently.
This sad news is a wake-up call to Ghanaians, especially people living in the western region to observe and practice the WHO accepted protocols to prevent the spread of COVID-19.
We urge every Ghanaian to take his or her health and safety in their own hands and not to fall for the semantics of the government which pretends to fight this disease but in reality, is only politicking.
When news broke that he was receiving treatment at the ultra-modern international standard University of Ghana medical center it was our hope he would have recovered to come and continue his work to serve his people.
Unfortunately, God almighty gave and He has taken.
It is the prayer of NDC that God almighty will strengthen the family especially the widow and children in this devastating and challenging time.
Hon. K. K. Sam came to serve his party and nation and his work has come to an end.
May the Good God forgive his sins on earth and accept his soul.
Rest in peace Hon. K. K Sam.
SIGNED
RICHARD KIRK-MENSAH
(REGIONAL COMMUNICATIONS OFFICER)