Easing Covid-19 Restrictions: 29 Protocols Churches, Mosques Must Observed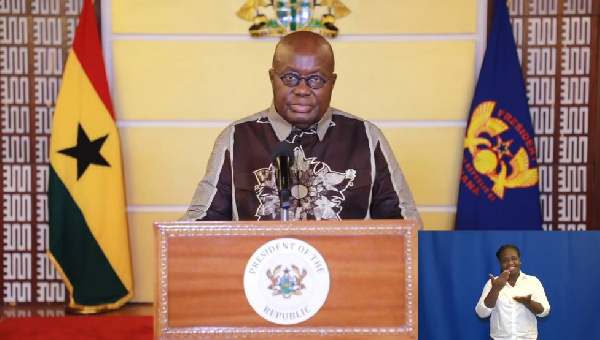 The Minister of Chieftaincy and Religious Affairs, Samuel Kofi Dzamesi, made these fresh protocols known at a media encounter on Monday, June 1.
Among the advisories for Mosques are that older persons and persons of any age with underlying medical conditions are being discouraged from attending the mosque and church.
Find below, the full guidelines:
1. Mosque leaders must ensure that the following protocols are observed.
2. Thermometer guns must be provided for checking the temperature of members at entry points.
3. The should be notices of 'No facemask No entry' policy
4. Provisions of handwashing facilities with running water and soap and FD-approved alcohol-based hand sanitizer.
5. Provision of waste management facilities with bins, bin liners, and single-use tissue.
6. Provision of adequate toilet facilities for use as members.
7. Regularly cleaning of frequently used communal places, toilet use surfaces and frequently used surfaces such as doorknobs or handles preferably every one to two hours depending on the rate of utilization
8. Designate a waiting room or area where a person who becomes sick at the premises or at an event can be isolated from others while making preparations from evacuation.
9. Regular cleaning of places where churches use for service at least once every month. For example, fumigation and disinfection must be carried out by recognised entities.
10. Professional cleaners with the necessary Personal Protective Equipment and cleaning items to clean the facilities regularly and handle waste appropriately.
11. Provide adequate ventilation by opening windows to allow for the maximum circulation of fresh air. If possible, avoid confined air-condition rooms.
12. Display approved promotion materials on COVID-19 at vantage points to remind members to keep to social distancing protocol
13. Wearing of mask
14. Regular handwashing, coughing, and sneezing etiquettes.
15. Ensure a no handshake, no hugging, and no spitting policy at all times.
16. Follow established evacuation procedures to enable evacuation of a participant, if a participant becomes sick during the event and has to be evacuated.
17. Form COVID-19 Force comprising of members who are preferably health workers. They must be trained in health preventive measures, infection prevention, and control and evacuation procedures like the Ghana Health Service.
18. The COVID-19 Task should call 112 or 311 for support to enable evacuation if anyone develops cough, fever, and difficulty in breathing in the gathering.
19. Unwell persons are not allowed to attend the Mosque.
20. Old persons and people of any age with underlying medical conditions, heart diseases, diabetes, fever disease are advised to stay away from going to the Mosque
21. Sharing personal items such as watches, jewellery, purse, a phone should be discouraged.
22. If any individual is confirmed positive for COVID-19, all contacts must be traced and screened.
23. Ensure each worshipper uses their own mat or disinfected mat provided by the Mosque.
24. Ablution should be performed in the house before entering the Mosque.
25. Use easily removable footwear such as slippers.
26. Allow people to come out of the Mosque to collect slippers one after the other instead of crowding at the entrance.
27. Put a bowl at the entrance of the Mosque for offering.
28. Sanitize microphones immediately after use.
29. Spend at least five minutes of worship time to educate Mosque attendees on COVID-19.
—citinewsroom