Schools Won't Reopen Now – Oppong Nkrumah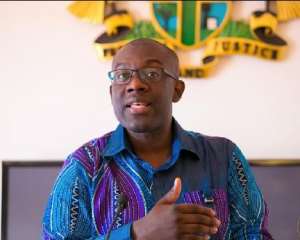 Listen to article
The Minister for Information, Kojo Oppong Nkrumah has debunked claims that government intends to reopen schools soon regardless of the spike in COVID-19 cases in the country.
According to him, a number of stakeholder consultations are being held in that regard.
Speaking at the Ministry of Information COVID-19 press briefing, the Ofoase-Ayirebi legislator called on stakeholder groups and parents to channel their energies finding possible ways of resolving the COVID-19 challenges.
"We noticed that there are a lot of stakeholder groups and parents and unions that appear apprehensive since those reports [schools reopening soon] came out. It is okay to be apprehensive, Indeed if we were not apprehensive then we would not be sensitive to challenges of the times," Oppong Nkrumah said.
"It is okay to have worries, it is okay to wonder how this will be done but we must channel those apprehensions and those worries towards answering the question; what does it take? what should be the indication of a good time? What will be the best way to protect teachers, non-teachers, students if we are to open-up at some point?"
Also, Oppong Nkrumah assured citizens that the government will continue to have stakeholder engagements aimed at soliciting inputs and shaping ideas on easing some of the COVID-19 restrictions.
He further entreated citizens and the media to join the conversation as this will help broaden the scope on options available to better protect citizens.
"We need to have a proper national conversation about this and we will be needing that part of the conversation from stateside but we want the journalists to join with their thoughts and submission about what it will take to lift the new normal, ease as much as can by protecting the population while the world is about to find a cure to the virus," the Minister said.
—citinewsroom