NDC Constituency Secretary Jabs NPP Parliamentary Candidate Over Leaked Tape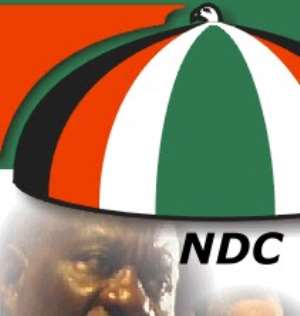 Listen to article
The NDC Constituency Secretary for the Yapei Kusawgu has described Ghana's Parliament as a building for diligent persons with proven records of integrity and not a crèche for infants.
"Parliament is a house of records, a house where serious government business takes place."
He jabbed the NPP Parliamentary Candidate "Mr Abu Kamara, Ghana's parliament is seriously not meant for toddlers and people who lack high moral character and proven integrity."
Mr Latif lddi Atingpo said this in a reaction to an audio which surfaced on social media alleged to be a tape of the NPP Parliamentary candidate Hon. Abu Kamara.
Last night at 8 o'clock a Bole based radio station Nkilgi FM released an audiotape they believed to be the voice of the NPP Parliamentary Candidate Hon. Abu Kamara shedding insults on the District Chief Executive for the Central Gonja District and his plans for the people.
Mr Iddi Latif said the NPP Parliamentary candidate Hon. Abu Kamara has shown disloyalty to his own party in the alleged audio by endorsing Ex-President Mahama ahead of the December 2020 elections.
"In that tape, Abu Kamara unleashed serious attacks on the persona of president Akufo Addo and the DCE for central Gonja Hon. Mustapha Mahama to an extent he concludes, his target is not for Akufo Addo to win as President but rather to spend NPP Campaign money. He chastised the DCE for taken them for granted for far too long. He added Akufo Addo can not develop Gonjas. The only person who can develop Gonjas is John Mahama. The daydreamer also mentioned that, he will kick Hon. John Jinapor out of parliament in order to bring development to Yapei Kusawgu constituency."
But Hon. Abu Kamara has denied allegations of the said tape saying it was false and edited for mischief.
Mr. Iddi Latif counted some achievements of the Member of Parliament for the constituency who is also former Minister of Energy Hon. John Jinapor saying he was a blessing to them
"Many health centres have received several hospital equipments including beds and brand new motorbikes for effective health delivery.
"Fixed many boreholes across the length and breadth of the Constituency for access to portable drinking water"
Touching on development in the education sector in the constituency he said:
"Over one hundred graduates and undergraduates students have benefited from the MP'S share of Common fund to pay fees."
The constituency secretary also spoke about some ongoing projects undertaken by the MP in the area:
"Three brand new ultra-modern toilet facilities are springing up at the following communities Yapei, Sankpala and Kusawgu.
He said the constituents will not hesitate to vote for any candidate except Hon. John Jinapor since he is a blessing to them.
"We can not, and will not afford to sell out our colour TV in exchange for black and white. We the good people of Yapei Kusawgu constituency holds Hon. John Abdulai Jinapor in high esteem. He is a gift from God to us and always making us proud on the floor of parliament."
He said with convention.