Actress Rosaline, Model Sister Hold Dinner With Miss PoloInternational Queens At 896 Restaurant In Abuja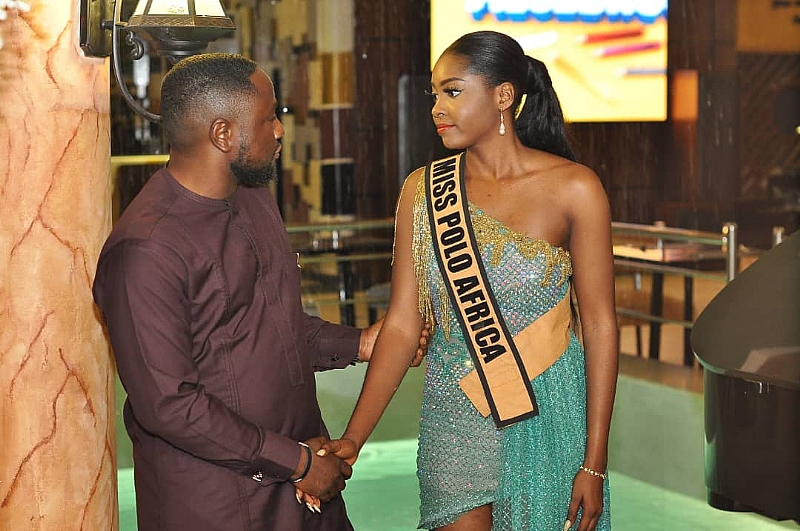 Nollywood Actress and Producer, Actress Rosaline Meurer and recently crowned winners of Miss Polo International have been hosted to a warm and delightful dinner reception at 896 Restaurant in Abuja few days ago.
During the dinner reception, Actress Rosaline Meurer congratulated the recently crowned Miss Polo International Queens, encouraging them to be adept, proactive and devoted to advancing the core values of the brand which they represent. Her sister Yvette Meurer, Most Beautiful Model in Nigeria 2016 also applauded the Beauty Queens and praised their vigour and sacrifices which saw them through their emergence as winners of the international contest, which was held at Palm Jumeirah in Dubai, UAE, few weeks ago.
The Models who arrived Nigeria few days ago for the educational impact-tour and the Charity Fund Raising Gala Night, organised by Polo International Relief Foundation in collaboration with Miss Polo International Queens, appreciated the management of 896 Restaurant, as well as the encouraging moments they shared with Actress Meurer and Yvette Meurer during the dinner reception.
The organizer and project Director of Miss Polo International, Mrs. Ibife Alufohai also expressed appreciation to the management and members of staff of 896 Restaurant for the the luscious and delectable dinner reception they received. She also thanked Rosaline Meurer and her sister for the time and efforts they made to be at the dinner with the newly emerged Queen of the international beauty contest.