NOUN portal login and registration | www.nouonline.net – Legit.ng
The importance of quality education in Nigeria cannot be overlooked. Your academic credentials determine the kind of job you get. More Nigerians are enrolling for higher education not only to get better jobs but also to enhance their understanding of modern world systems. Today, acquiring higher education has become easier through open and distance learning. The NOUN portal is a user-friendly platform where you can enroll for higher education in Nigeria.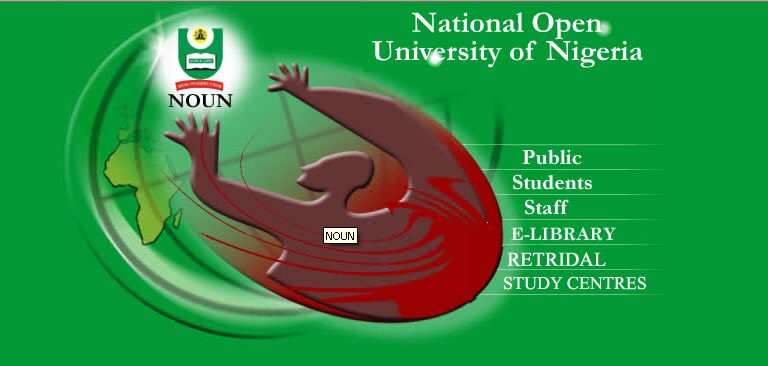 The National Open University of Nigeria (NOUN) is an institution that has been operational since July 1983. The university was opened by Nigeria's founding president, Shehu Usman Aliyu Shagari. NOUN offers open and distance learning programmes to every learner without considering their circumstances of status. Every Nigerian can apply for a programme in the institution using the NOUN portal. The institution is based on the fact that knowledgeable citizens create a practical economy and a sustainable democracy.
How is information on the NOUN portal managed?
www.nouonline.net uses the StudWare information system. The system was developed by the Directorate of Management Information System of National Open University (NOUMIS). Through NOUMIS, all centres of study have access to, and control of information about all their students.
READ ALSO: www.uniport.edu.ng | UNIUYO portal admission and fees
NOUN university study centres
According to the National Open University portal, these are the official learning centres in each state and their codes:
Abia State
Umudike Learning Centre: AB01
Umuahia Prison: AB02
Adamawa State
Yola Education Hub: AD01
Gulak Community Education Centre: AD02
Akwa Ibom State
Uyo Training School: AK01
Anambra State
Awka Learning: AN01
Nigeria Prison Service Special School Awka: AN02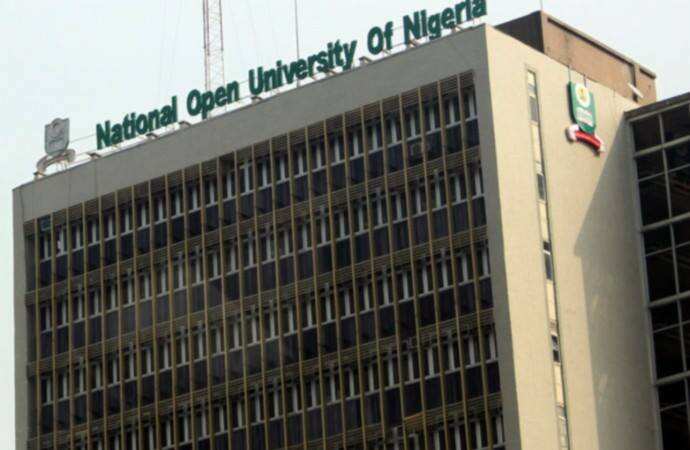 Bauchi State
Azare Community School: BA01
Bauchi School: BA02
Bogoro Community School: BA02
Benue State
Makurdi Education Facility: BN01
Otukpo Study Centre: BN02
Ugbokolo Learning Institution: BN03
Borno State
Bayelsa state
Yenagoa Learning Point: BY01
Cross Rivers State
Calabar School: CR01
Ikom Community Education Hub: CR02
Delta State
Asaba Learning Centre: DE01
Emevor Community School: DE02
Owhrode Community School: DE03
Eboyin State
Edo State
Benin Learning Hub: ED01
Fugar Community Study Point: ED02
Uromi Community Study Institution: ED03
Ekiti State
Enugu State
Awgu Community School: EN01
Enugu Study Centre: EN02
Nigerian Prisons Special Study Centre Enugu: EN03
Opi Community School Nsuka: EN04
Federal Capital Territory
Abuja Model Study Centre: FC01
National Union Of Road Transport Workers Special Study Centre Garki Abuja: FC03
Nigeria Immigration Service Special Study Centre Abuja: FC04
Nigeria Police Special Study Centre Kubwa Abuja: FC05
Nigeria Security And Civil Defence Special Study Centre Sauka Abuja: FC06
Special Study Centre Nigerian Prison Service National Headquarters Abuja: FC07
Viite Special Study Centre Abuja: FC08
Wuse II Study Centre Abuja: FC09
National Assembly Special Study Centre Abuja: FC10
State of Abuja
Kuje Prison: FC11
Gombe State
Gombe Study Centre: GM01
Imo State
Owerri Study Centre: IM01
Jigawa State
Kebbi State
Kaduna State
Kaduna Study Centre: KD01
Kagoro Study Centre: KD02
Nigerian Air Force Special Study Centre Kaduna: KD03
Kaduna Prison: KD04
Kogi State
Idah Community Study Centre: KG01
Iyara Community School: KG02
Lokoja Study Centre: KG03
Ogori Community Study Centre: KG04
Kano State
Katsina State
Katsina Study Centre: KT02
Masari Community Facility: KT03
Kwara State
Ilorin Education Centre: KW01
Nigeria Army Special Study Centre Ilorin: KW02
Oka-Akoko Community School: KW03
Offa Community School: KW04
State of Lagos
Lagos Education Centre: LA01
Mccarthy Education Centre Lagos: LA02
Mushin Learning Centre Lagos: LA03
Nigeria Navy Special Learning Centre Apapa Lagos: LA04
Nigerian Medium Security Prisons Special Study Centre Kirikiri Lagos: LA05
Nigerian Maximum Security Prison Special Study Centre Kirikiri: LA07
Nigerian Female Prison Special Study Centre Kirikiri: LA08
Nigeria Prison Service Special Learning Centre Ikoyi: LA09
Niger State
Nasarawa State
Lafia: NS01
Nigeria Prison Service Special Learning Centre Keffi: NS02
Lafia Prison: NS03
Ogun State
Abeokuta: OG01
Awa-Ijebu Community Education Centre: OG02
Abeokuta Prison: OG03
Ondo State
Osun State
Iwo: OS01
Osogbo: OS02
Otan-Ayegbaju Community Learning Centre: OS03
Boluwaduru Community Education Centre: OS04
Oyo State
Ibadan Learning Centre: OY01
Plateau State
Jos Learning Centre: PL01
Rivers State
Nigerian Prisons Special Study Centre Port-Harcourt: RV01
Portharcourt Learning Centre: RV01
Sokoto State
Sokoto Education Centre: SO01
Taraba State
Jalingo Training Centre: TR01
Wukari Learning Centre: TR02
Yobe State
Damaturu Education Centre: YB01
Zamfara State
Gusau Education Centre: ZM01
Courses offered on the NOUN portal
Below is a list of all National Open University courses that you can study:
B.Agric Animal Science
B.Agric Agricultural Extension and Rural Development
B.Agric Agricultural Economics and Agro-Business
PGD. Agricultural Extension Management
B.Agric Crop Science
B.Agric Soil and Land Resources Management
Bachelor of Arts French
Bachelor of Arts English
Bachelor of Arts Christian Religious Studies
Bachelor of Arts Islamic Studies
bioPGD. Christian Religious Studies
M.A. Christian Religious Studies
Bachelor of Arts (ED) Early Childhood Education
Bachelor of Arts (ED) English
Bachelor of Arts (ED) French
Bachelor of Arts (ED) Primary Education
Bachelor of Science (ED) Physics
Bachelor of Science (ED) Biology
Bachelor of Science (ED) Business Education
Bachelor of Science (ED) Agricultural Science
Bachelor of Science (ED) Biology
Bachelor of Science (ED) Computer Science
Bachelor of Science (ED) Chemistry
Bachelor of Science (ED) Mathematics
Bachelor of Science (ED) Integrated Science
M.ED. Educational Technology
M.ED. Science Education
PGD. Education
M.ED. Administration and Planning
M.ED. Guidance and Counselling
B.NSc. Nursing
B.Sc. Public Health
B.Sc. Environmental Health Science
B.Sc. Business Administration
B.Sc. Public Administration
PGD. Business Administration
PGD. Public Administration
Masters in Business Administration
Masters in Public Administration
M.Sc. Business Administration
M.Sc. Public Administration
B.Sc. Marketing
B.Sc. Cooperative and Rural Development
B.Sc. Entrepreneurship
B.Sc. Accounting
B.Sc. Banking and Finance
B.Sc. Computer Science
PGD. Information Technology
M.Sc. Information Technology
B.Sc. Information Technology
B.Sc. Environmental Management and Toxicology
B.Sc. Maths and Computer Science
B.Sc. Mathematics
B.Sc. Chemistry
B.Sc. Biology
B.Sc. Physics
B.Sc. Economics
B.Sc. Mass Communication
B.Sc. Mass Communication
PGD. Mass Communication
M.Sc. Mass Communication
B.Sc. Political Science
B.Sc. Tourism Studies
B.Sc. Peace Studies and Conflict Resolution
PGD. Peace Studies and Conflict Resolution
M.Sc. Peace Studies and Conflict Resolution
B.Sc. Criminology and Security Studies
PGD. Criminology and Security Studies
Diploma in Business Communication
Diploma in Arabic and Islamic Studies
Certificate in Arabic and Islamic Studies
Diploma in Financial Management
Diploma in Medical Practice
Certificate in French
Diploma in French
Diploma in Marketing
Diploma in Entrepreneurship
Certificate in Theology
Diploma in Christian Theology
Certificate in Dental Office Practice
Certificate in Computer Literacy
Certificate in Call Centre Skills
Proficiency Certificate in Mobile Phone Repairs
PhD Educational Administration
PhD Christian Theology
PhD Science Education
PhD Educational Technology
PhD Educational Planning
PhD Business Administration
PhD Public Administration
PhD Mathematics Education
nouonline.net undergraduate admissions
To qualify for undergraduate admission, you must have at least 5 O-level credits. Mathematics and English language credits are a must-have while the rest vary depending on the course. To apply for admission, follow these steps:
Open your browser and go to the official website.
Choose the faculty, programme and entry level to view the specific requirements for the course. You will also see the apply button.
Click on the Apply button on the pre-payment application page.
Fill in all the required details and submit.
After the successful submission of the pre-payment form, you will be redirected to Remita to get an RRR invoice that will be used as proof of payment on the application form.
NB: Applicants who pay using online payment cards will get the online form that should be filled before submission.
Those who pay via a bank branch should click on the "continue after payment" button and enter their RRR and the Unique ID. At this point, they have the option of changing the programme.
Those who had paid using an RRR generated in the previous semester or earlier must restart the process until they are redirected to Remita. They should then use the new Unique ID that pops up, and the old RRR then click on "proceed after payment."
After successful payment, there will be an auto-generated application form that an applicant should fill before the deadline. The application process is automatic, and the outcome is instant.
Admissions for postgraduate courses
To qualify for a Masters, PGD or HND programme, the applicant must have at least a second class lower first degree in their field and at least five O-level credits. English and Mathematics credits are a must. Some additional requirements may be needed depending on the programme.
The process of application is similar to that of the undergraduate courses above.
After completing the application process, the applicant should print their form and admission letter. These documents should be presented at the selected centre of study for the administrative officer to verify.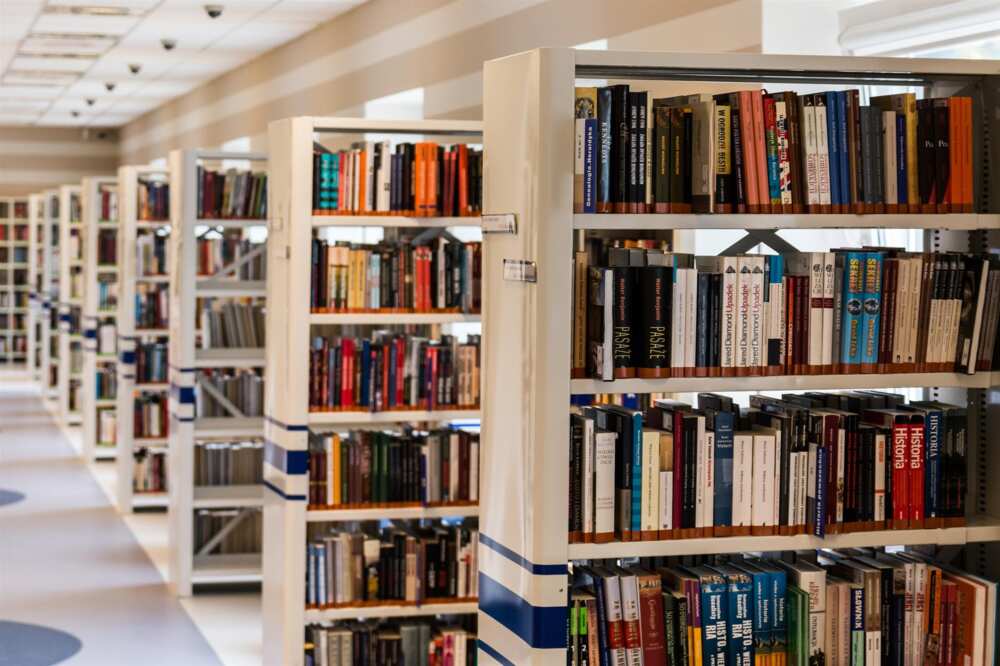 Admissions for PhD courses
To apply for a PhD programme, follow these steps:
Fill the pre-payment form.
Check the application requirements, then click "Apply."
You will be redirected to Remita. Print out the RRR payment teller.
Effect the payment of the non-refundable application fee using the RRR.
Check your payment status.
After making a successful payment, click "continue."
Fill in your Unique ID and RRR to get the online form.
Fill in the details, print it and attach copies of your CV, certificates, research proposal and two academic reference letters. You must also attach a cover letter and send all the documents to:
Secretary,
School of Postgraduate Studies,
National Open University of Nigeria
University Village, Plot 91, Cadastral Zone
Nnamdi Azikiwe Express Way Jabi-Abuja
Accessing the education material
NOUN is an online and distance learning institution. Students, therefore, access the NOUN courseware via the portal. To access this material, each active student must register on the Students' Portal Registration Page. All the registered students will access the relevant materials after clicking the NOUN student login page and entering the correct details. Administrators have their login page from where they access the portal and upload the required materials for the students.
Students can contact NOUMIS using these contacts:
Call: 09022550098
Email address: noumis@noun.edu.ng
The National Open University of Nigeria offers different online and distance learning courses through the NOUN portal. The application process is automatic and easy for all potential students. All students of the institution can access the relevant education material through the portal. The institution has different centres across Nigeria that make access to university education easier.
[embedded content]
READ ALSO: www.npower.gov.ng | NPower portal login and registration