MBGA Director, Hon. Ejiro Okpihwo Celebrates Birthday In Style AtCubana Club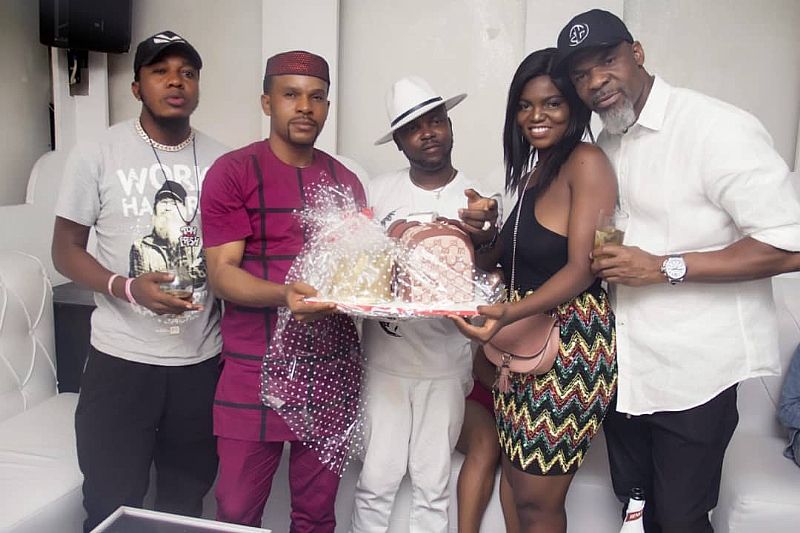 Director of first resident beauty Pageant organisation in Abuja " Most Beautiful Girl in Abuja -MBGA, Hon. Ejiro Okpihwo, has celebrated another significant year of grace as he marks plus one in a glamorous celebration at Cubana club amidst friends, fans, colleagues and family members.
The event celebration on the 26th of April drew alot of impressive performance to appreciate the celebrant, as well as expressions of gratitude to God for his grace to have seen another glorious year.
According to the celebrant, he has received countless gifts, goodwill messages, courtesy visit from friends, fans, colleagues in the industry and family members to mark this significant day of his life.
Hon. Ejiro Okpihwo is one of the most influential showbiz personality in FCT and has continued to support several events and shows in Abuja. Politically, he once contested for AMAC Chairman, which skyrocketed his prominence across the federal capital territory.
Hon. Ejiro is the host of one of the oldest pageant event in FCT with the forthcoming 19th edition of Most Beautiful Girl In Abuja, coming up soon. He has remained a sociable person, a ladder through which many has climbed to achieve success and dedicated showbiz consultant.