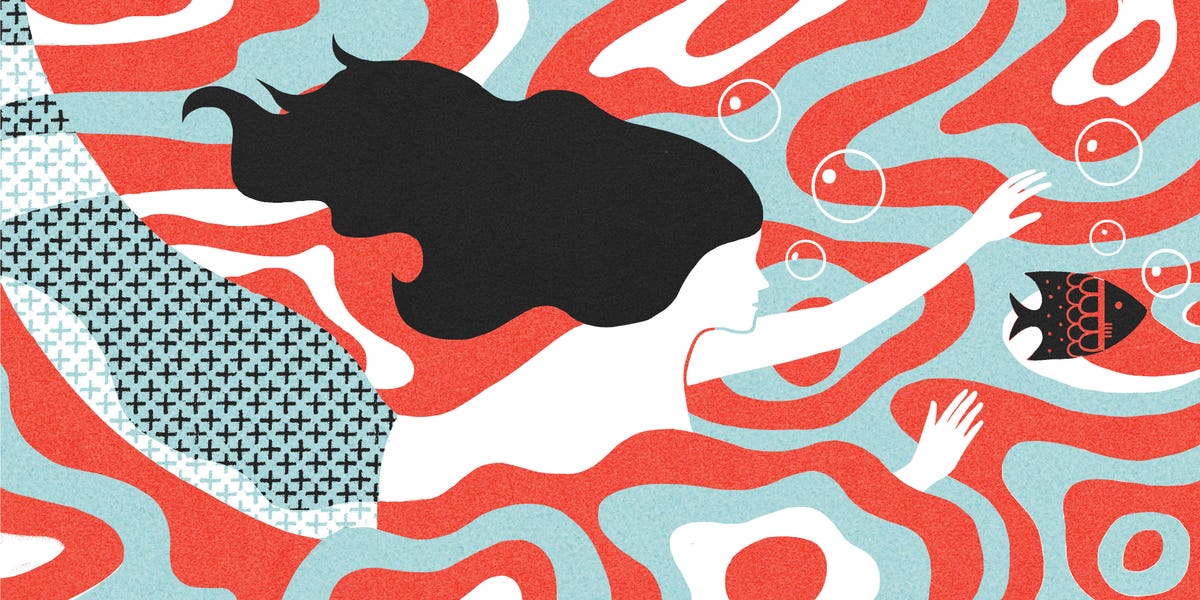 MONTH OF January
Look around, Pisces: Who are the people that share your orbit as 2019 begins? This month—and throughout the year—you could see a bit of reshuffling in your circle, both by choice and by chance. The company you keep is not only a reflection on you, but it also informs your view of the world and how far you can go. After all, it takes a village to do just about anything!
January is one of the year's most potent months because there are TWO scene-shifting eclipses, which will turn "business as usual" on its head. Eclipses sweep in four to six times a year, shaking up stagnant parts of our lives and forcing us to make important, if uncomfortable, changes. Although they're ultimately helpful, eclipses can wreak a bit of havoc in their wake if you've been ignoring the need to take action.
The first eclipse arrives on January 5, a partial solar (new moon) eclipse in Capricorn and your eleventh house of groups, teams and technology. This is set against the backdrop of the Sun's annual visit to Capricorn until January 20, with structured Saturn traveling close by for the first week of January. The message? It's time to get serious about your alliances, Pisces. Some friends or colleagues need clear boundaries, especially if they distract you from your big-picture mission with dramas and pseudo-emergencies.
You may be invited to formally join a group or mastermind—and with this eclipse fueling the action, you'll want to say yes! It might be a bit of a stretch to cover the dues and fees, but between now and the corresponding Capricorn lunar eclipse in July, your world could get much bigger by associating with influential people. You'll feel the eclipse reverberating once again on January 11, when the Sun makes its annual meetup with transformational Pluto in Capricorn, which could usher some major movers and shakers into your world. Since the eleventh house rules all things tech, you might get involved in an exciting collaboration, notably one that raises your digital or social media profile. Is it time to debut an upgraded website or drop a viral video? The first couple weeks of January take your joint productions far.
You may even have an unexpected opportunity to monetize your team efforts, Pisces. On January 6, innovative Uranus ends a five-month retrograde, powering forward in Aries and your second house of work and money. If things have been slow or dull on the financial front, news could arrive out of the blue. Strike while the iron is hot: Indie-spirited Uranus will be here until March 6, then it won't return to Aries again until the next century. That means you've got two more months to swing out of your comfort zone and do something unconventional, like working remotely or spending time on an avant-garde project that can better the world.
Fueling your fiscal fires is activator Mars, which is also in Aries and your financial zone from January 1 to February 14. While you might feel work pressure or the stress of an unplanned expense, let this motivate you to make some bold money moves. Instead of getting freaked out, be assertive and proactive.
Just hold off on doing anything too radical around January 13, when the first of this year's three rare Jupiter-Neptune squares stirs up confusion and delusion. Jupiter in your career house is bringing professional growth and new responsibilities. But being "the boss" can also be a drag for your nomadic Pisces soul. With your co-ruler, escape artist Neptune, in YOUR sign—and throwing a right hook at Jupiter—you might feel caged in by your duties. While more freedom and flexibility could be in order, you don't want to sabotage all your hard work by rebelling. Jupiter and Neptune will make two more exact squares on June 16 and September 21, but you'll feel this tension for much of the year. Your mission: to strike a balance between structure and spontaneity.
On January 20, hibernation time begins as the Sun slips into Aquarius and your twelfth house of rest and closure for a month. It's your annual time to lay low and process the year's events before your birthday (and Pisces) season begins in four weeks. Meditation, creative pursuits and (if you can swing it) a vacation near water can be soul-restoring during Aquarius time.
But first, brace yourself: On January 21, a boldfaced total lunar (full moon) eclipse—also a potent supermoon—arrives in Leo and your sixth house of work and wellness. You could have an aha moment of what you're meant to do on this planet and what it will take to pull it off. With this eclipse activating your zone of helpful people, there could be a dramatic reshuffling on Team Pisces near this date. (Buh-bye, slackers!)
This is the grand finale in a two-year series of eclipses that have reverberated across the Leo-Aquarius axis since February 2017, impacting your health, daily routines, spirituality and desire to make a difference. Your wellbeing may have gone through some radical shifts over the past couple years, or perhaps you've revamped your lifestyle to make room for more self-care and service-oriented pursuits.
It's been a time of both soul-searching and building new skills, and maybe even exploring your "shadow" side. But where was it all leading? This last eclipse may finally reveal the greater purpose behind your tumbles down these rabbit holes. Your health could get back on solid footing, especially if you heed the eclipse's orders to reduce stress and simplify.
Also on January 21, intense Mars will lock into a heated square with rigid Saturn, a major energy clash that will need to be carefully navigated. With strident Mars in your second house of money and self-worth and Saturn in your groups sector, you may need to assert yourself with a friend, and definitely if you've been you could still face resistance and tough questions about budget or practical plans. Do you have a fully formed idea of how you'll execute a project from A to Z? If not, go hammer out the particulars before you share anything.
You might just want to wait until January 25, when much more favorable conditions prevail, particularly for work and money discussions. That day, Mars will form a harmonious trine with lucky Jupiter in your career zone. The stars are aligned for you to take a risk and be courageously candid about your big ideas. And conditions will be favorable for you to take a more visionary approach, speaking in broad strokes rather than micro details. This rare Mars-Jupiter trine bring an exciting moneymaking or leadership opportunity. With these two fast-moving planets synced up just briefly, you'll need to act decisively. Conduct some due diligence (fast!) and make sure this is legit. Is it aligned with your big-picture goals? If so, take a chance on your dreams, Pisces—they're worth it.
LOVE & ROMANCE:
So much for the shy, reserved Fish! All month—until Valentine's Day, in fact—passionate, powerful Mars is marching through unabashed Aries and your grounded second house. You're feeling confident and secure and won't be afraid to ask for what you want. How refreshing to be able to put your needs front and center and not have to apologize. Not only is this good practice for you, Pisces, but it makes you sexy and attractive to others.
For the first of the week of the month, the other love planet, Venus, is wrapping up her annual visit to Scorpio and your adventurous ninth house. Under her influence, you're willing to take a chance and say what's on your mind and in your heart. If you're in a relationship, this is a great time to advocate for yourself or bring up something you've kept locked in the vault. Sharing is caring, and this outspoken transit can loosen lips! Single? Go ahead and let that person know how you feel. That might be the key that unlocks everything! Regardless of your status, this is an ideal time to research romantic vacation deals—better yet, to take one!
On January 7, Venus saunters into Sagittarius and your future-oriented tenth house until February 3. With the two cosmic lovebirds chirping away in your career and planning zones, you won't be comfortable keeping things vague. You want to know where something is going and if it has potential to last for the long haul—even if you have to be the one to broach the subject.
A steamy day to look forward to is January 18, when Venus and Mars spin into a rare and harmonious trine. This could spark an attraction to someone you meet professionally. Couples should celebrate your love in first-class style today. Splurge on a VIP event or give each other gifts just 'cause. Another great way to show you care to help each other in pursuit of a lofty personal goal.
And circle January 22 in red lipstick, too: The heavenly benefics, Venus and Jupiter, make their annual mashup in that success-tinged tenth house. It's an amazing day for networking and maybe meeting someone at a conference or industry event. Don't rule anyone out because of an age difference. Chemistry is chemistry, and when it's strong, it can't be ignored. Attached? Don your power-couple attire and have a posh night out. If you've been biting your tongue about a shared future, it's safe now to speak your piece.
Love Days: 19, 23
Money Days: 2, 13
Luck Days: 27, 10
Off Days: 21, 25