Being Sexy is a Curse…Gambian Actress, Princess Shyngle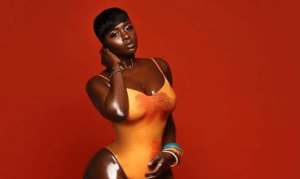 Gambian Ghana-based actress, Princess Shyngle, has said being sexy is a curse and this point in her life, she literally hates her body.
The actress who is considered to be one of the most endowed actresses in Africa took to social media to rant on her body.
Taking to her Instagram stories, the curvy actress wrote: Being sexy is a f**king curse. At this point, I literally hate body. '
Recall that some months back, she was rumoured to have made attempts on taking her own life but was rushed to the hospital where she was saved.