Ladies Don't Wear Pants due to Killings… Actress, Ugochi Monday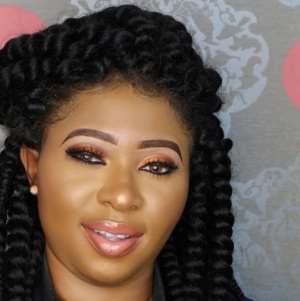 Pretty Nollywood actress, Monday Ugochi Victoria, is one of the fact rising actresses in the industry that lovers of the industry needs to watch out for this 2019 and she is leaving no stone unturned as she continues to grace some movie locations.
Ugochi has already featured in some movies already which will be hitting the movie market soon and her choice for acting was not born out of poverty but a dream which she has always natured as a child and now becoming a reality.
In a recent chat, Ugochi who is also well endowed allowed us to understand that with her good body, she is one that has great taste for fashion as she revealed that she does not wear bra sometimes because of the way she is well blessed up there.
In her words on the fashion trends of not wearing bra while stepping out she said, "I can't my dear because my b00bs is too big for that."
On why some ladies now enjoy the trends of not wearing pants to events or to other outings, the actress was quick to point out that it could be as a result on the trending style of killings around. "Maybe because of the killings that is going on everywhere. The truth is, they choose not to wear."