Controversies Killed My Music Career…Singer, Terry G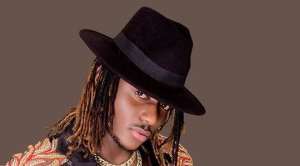 'Free Madness' crooner, Singer, Terry G now Terry Genius, has enjoyed his own time in the music industry as he constantly released various hit singles until the younger ones overtook him.
Well, in the music industry, competition is high but part of the things that drew him back was the fact that he built his career around controversies.
In a recent interview on what made him step aside in the industry, the singer stated that even with the new people in the industry, he is still relevant.
"The new kids on the block must always be more conspicuous than those of us who have been in this business for a long time. It does not mean that we are no longer relevant. Nevertheless, I have faced a lot of controversy in the course of my career, especially in the beginning. I did not enjoy stardom or fame because of that. I spent most of the time wading through problems and controversies. I had to withdraw into my shell at a point so as to get peace of mind. Right now, I have been able to stay away from a lot of the madness and misunderstanding in the industry, even though I was the one that started it."